Barefoot in Leggings with Red Lipstick
Long Legs, sexy Feet and red painted Lips!
Long Legs in sexy patterned Leggings! And my Lips painted with shiny red Lipstick!
One of my lovely members sent a new sexy Outfit to me! Beautiful Pumps and wonderful leggings that fits perfect to my long legs! And as a return service he only wanted me to do something special for him. Nothing easier than this ;-) !! In these lovely leggings and the new Pumps i feeled so hot and sexy that it was not really a problem for me to make a good show for him ;-). So i started with some sexy dancing and feet teasing and gave him a close look on his present – straight into the camera. After a while i came down on the floor and took of the new Pumps. Hmmmm… that are really nice and sweet toes, right? You wanna suck them? Wanna lick my beautiful feet with my toes painted in shiny black? Ok, Baby, i will show you how i would suck your cock while you suck my delicate Feet & Toes, OK?! I stick my feet in your mouth and rub them over your face and let you smell the wonderful odor of my feet.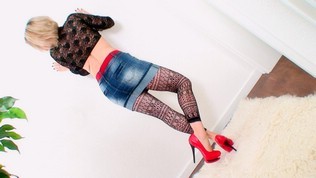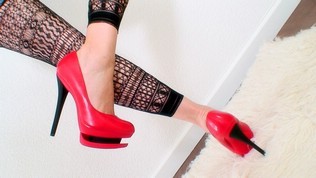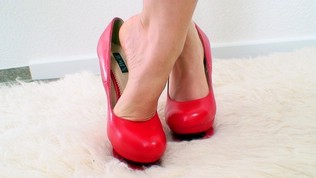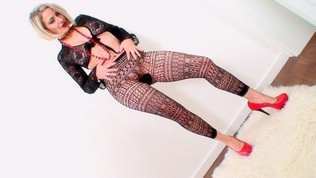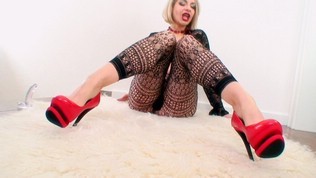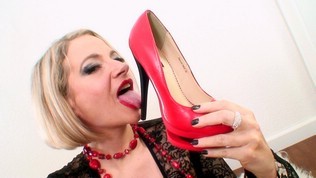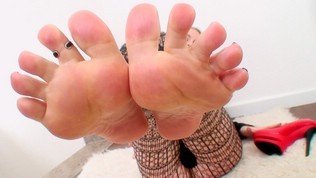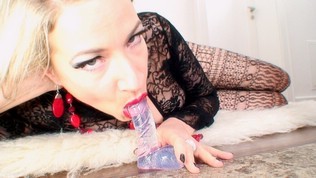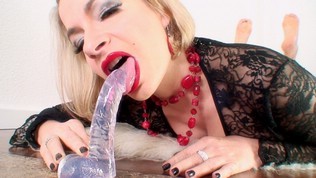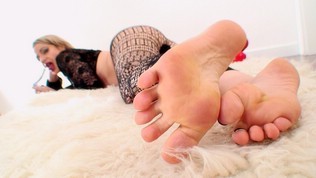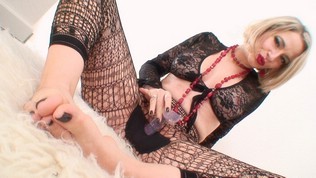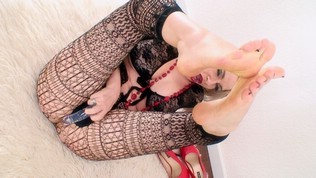 Trackback from your site.